Swipe Runner
Swipe Runner: Race to Victory in the Ultimate Running Challenge
Dive into the heart-pounding world of crazy running races with Swipe Runner. Here, you're not just a runner; you're a contender in the most exhilarating competitions. Choose your preferred vehicle and unleash your need for speed as you race to the finish line in record time. Get ready for a thrilling experience that will push your skills to the limit!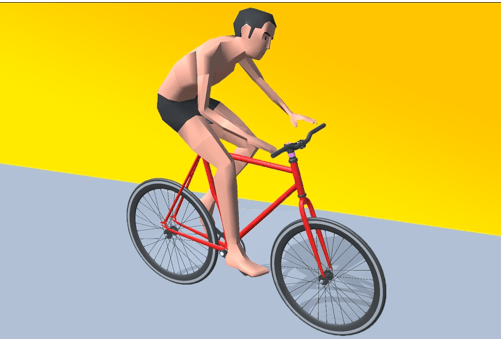 Gameplay:
In Swipe Runner, you'll be competing against fellow runners in intense races. But before the race begins, you must select your vehicle, which can range from cars and bikes to motorbikes, sticks, and more. The choice is yours. Drag the vehicle to the left to eliminate it from contention or to the right to make your selection. Be cautious of the challenging ramps that adorn the track. Your goal is to outmaneuver your rival and cross the finish line first to earn the coveted title of champion.
In conclusion, Swipe Runner offers an adrenaline-packed journey through crazy running races where victory lies at the finish line. As you choose your vehicle and face off against formidable opponents, your racing skills and strategic decisions will determine your success. Will you emerge as the champion and outpace your rivals? Share this game with friends and family to experience the excitement together. If "Swipe Runner" strikes a chord with you, explore our other thrilling games, including Slope Game, Slopey, Cannon Surfer, and Ball Stack 3D. Get ready to race, rev up your engines, and experience the thrill of victory. Have a blast playing!
Instructions
To navigate through this intense racing experience, use your mouse to control your actions. Make your selections, eliminate options, and steer your chosen vehicle to victory.
Categories & Tags