Archery
Archery is an exhilarating shooting game that will put your precision and accuracy to the test. Your goal is to aim with utmost accuracy and shoot directly at the center of the target board to achieve the highest score possible.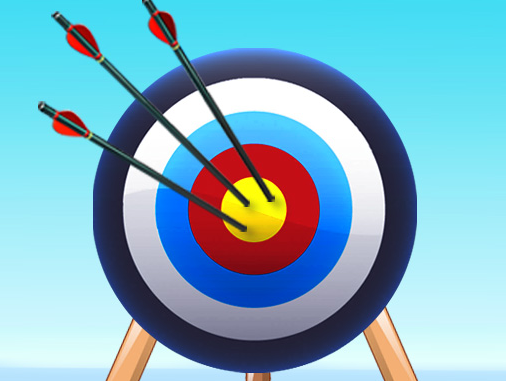 As you embark on this archery adventure, you can select one of the available player avatars and start the game by clicking the 'start' button. The game offers two distinct modes to cater to your preferences:
In Level mode, you'll face a series of challenging levels with varying degrees of difficulty. At each level, you have three chances to take your shots. Your task is to attain the target score for the level without falling short. Your skills will be put to the test as you strive to conquer each level successfully.
For those who prefer a continuous challenge, there's the Endless mode. Here, your objective is to focus on shooting balloons placed on the target board. The more balloons you can pop, the higher your points will soar. Your ultimate aim is to achieve the highest possible score, which will, in turn, earn you valuable coins.
These coins you collect can be utilized to enhance your archery arsenal by purchasing new arrows and bows from the in-game shop. With improved equipment, you'll be better equipped to tackle the game's challenges.
Prepare to immerse yourself in the world of archery, where precision and strategy are your allies. Will you rise to the occasion and conquer every level or amass the highest score in Endless mode? The choice is yours, and the target is set – enjoy the thrill of archery in this engaging game.
Instructions
Use mouse
Categories & Tags