Dream Life
Building Your Dream Life - A Matching Game Adventure
Welcome to Dream Life, an exciting and engaging matching game that allows you to step into the world of dreams and create your dream home. In this enchanting game, your task is to match three or more identical items to clear them from the board and earn as many coins as possible.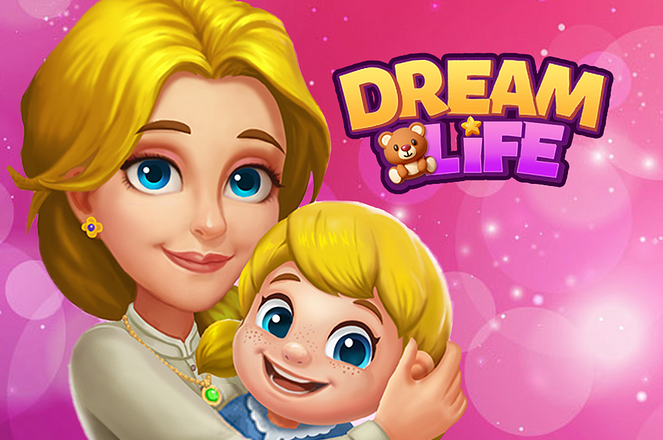 Your dream life begins with collecting the necessary resources to build your dream house. Match three or more identical items to gather these essential materials. Keep in mind that when you connect four identical items, a cross or line blast is created, providing you with a powerful tool. Matching four identical items will generate a bomb that can be strategically used to obliterate nearby items. For the ultimate advantage, a rainbow ball is crafted from matching five identical items, allowing you to pair it with any other item and clear the entire board at once. Moreover, you'll find four boosters at the bottom of the screen to aid you as the game progresses. Strive to collect the target number of items to successfully complete each level.
How to Play:
Use the mouse to select and match identical items on the board. Strategically create powerful combinations and clear the board to achieve your objectives.
Distinctive Features of Dream Life:
Unlockable Rooms: This game offers an array of captivating rooms that can be unlocked as you advance through the levels. The more levels you conquer, the closer you come to building the most beautiful dream house.

In-Game Shop: The game shop provides a variety of boosters at different price points. To enhance your gameplay and chances of success, accumulate as many coins as possible and make wise purchases from the shop.
So, what are you waiting for? Embark on this delightful journey to create your dream life. Play Dream Life now and have a blast while matching items and building your perfect home. It's time to turn your dreams into reality, one match at a time!
Instructions
Use mouse
Categories & Tags