Get ready to showcase your top-tier driving skills in Racing Horizon! Take control of your car and zoom down a bustling road at high speeds while completing a variety of missions.
Hop into your car, hit the gas, and experience the thrill of high-speed driving. The road is teeming with vehicles, so you need to exercise caution. Avoid collisions at all costs to prevent a traffic accident. Each time you skillfully navigate past another vehicle, you'll be rewarded with 100 points. Strive to accumulate as many points and coins as possible, which can be used to purchase more cars in the garage. For the ultimate immersive experience, don't forget to select the first-person perspective.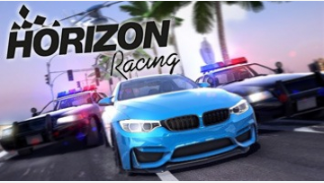 How to control: Utilize the ARROW KEYS or WASD keys to steer and control your car.
Racing Horizon offers four exciting game modes:
Missions: In this mode, you must complete 15 missions to earn as many coins as possible.
Endless: If you just want to enjoy the thrill of driving without specific objectives, choose the Endless mode.
Time Up: Race against the clock in Time Up mode, where your objective is to reach the finish line before time runs out.
Escape: In Escape mode, you'll need to outmaneuver pursuing police cars and make a daring escape.
Select your preferred game mode and start the action-packed adventure now. If you're a fan of this game, be sure to check out other exciting titles on our website, such as Slope Car Stunt, Slope Racing, Slope Game, and Halloween Lonely Road Racing. Get behind the wheel and prove your driving prowess in Racing Horizon!